Heuer, nahmen wir zum ersten Mal an den Fürstenfelder-Modellbautagen teil. Leider nur mit halber Besatzung, aber dennoch hatten wir ordentlich Spaß zumal diese Ausstellung in einer ganz besonderen Location stattfand.
Besonders zu erwähnen ist, dass Airwingmodels gleich beim ersten Mal im dortigen Bewerb mit einer Goldmedaille im Gepäck die Heimreise antreten konnte. Herzliche Gratulation an Chris N. und seiner Westland Wessex. Zur Galerie
---
This year, we took part in the Fürstenfelder model building days for the first time. Unfortunately only with half of the crew, but nevertheless we had a lot of fun especially since this exhibition took place in a very special location.
It is worth mentioning that Airwingmodels were able to return home with a gold medal in their luggage for the first time in the competition there. Congratulations to Chris N. and his Westland Wessex. To the gallery
Weiterlesen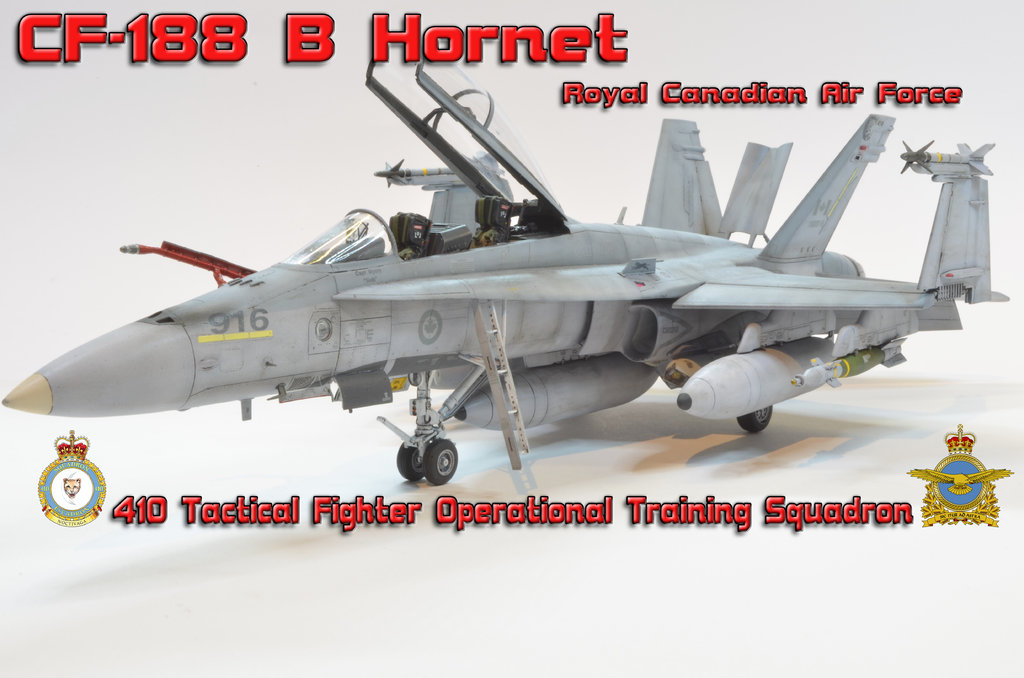 Christian´s erstes Rollout im Jahr 2020. Als Grundbaustz verwendete er den Kinetic Bausatz und baute eine CF-188 B Hornet der Kanadischen Luftwaffe. Hier gehts zur Galerie
---
Christian's first rollout in 2020, he used the Kinetic as a basic kit and built a CF-188 B Hornet for the Canadian Air Force. To the Galery
Weiterlesen
Das erste Rollout im Jahr 2020! Chris N. hat die TA-7 C Corsair der griechischen Luftwaffe im Maßstab 1/48 gebaut. Auch diesmal hat unser Meister des " dirty weathering" wieder ein Meisterstück abgeliefert. Zur Galerie……..
---
The first rollout in 2020! Chris N. has built the TA-7 C Corsair of the Greek Air Force in scale 1/48. Also this time our master of " dirty weathering" has delivered another masterpiece. To the gallery
Weiterlesen